Drake University Plans to Build $19.5 Million Stadium
Dec 03, 2019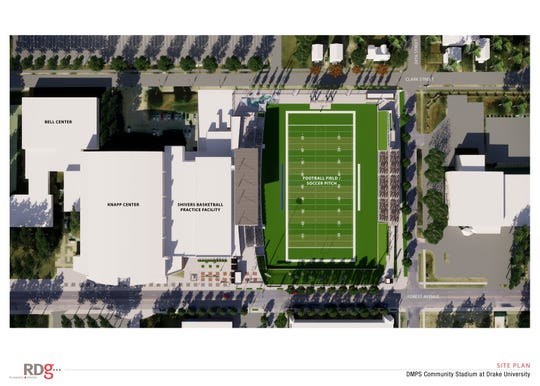 Des Moines Public Schools and Drake University plan to build a 4,000-seat, $19.5 million sports stadium next to Drake's Shivers Basketball Practice Facility along Forest Avenue.

The community stadium will be a venue for Des Moines high school and middle school football and soccer, and for Bulldog soccer teams. Other school and community sports events will be held there, too. The facility could open as early as 2021.

Backers of the project want to build a bubble over the stadium so it can be used year-round, if they can raise the money.

The stadium is expected to be funded in part by Des Moines Public Schools through $15 million in sales tax revenue for the project. Drake University will donate the land for the stadium to the school district, as well as manage the stadium once it opens. Drake will also raise money for the project.


---